Once again, our great customer and partner B2 have made impressive lighting solutions with TRACY® Design in cooperation with architectural lighting designer Ki Young Ko from Bitzro & Partners Co. Ltd. They have managed to integrate TRACY® Design beautifully into the interior of Gachon Cocone School, South Korea.
The Black Edition of TRACY® is used as ceiling lighting in the long black colored hallways. We are very impressed with the detail of black glass ceilings, where the panel is mounted with glue for a halo effect. Making a beautiful visual effect looking like the panels are floating in the air. Here the technical condition of the single power source, makes the installation almost perfect, as there are no wires or power connectors to ruin the nice, smooth flow of LED panel as far as the eye can see.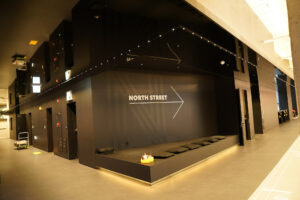 Quote B2:
TRACY® in a black edition gives us a color where our lighting designs can look even more luxurious, giving our designs an elegant and timeless look and feel. Even when we use it on ex. a black ceiling the illuminarie brings greatness to the room.  
TRACY® in Silver has been installed as a long linear desk lamp. Here pillars are supporting them, giving a floating effect, giving a lovely edge to the rest of the interior of long squared shapes.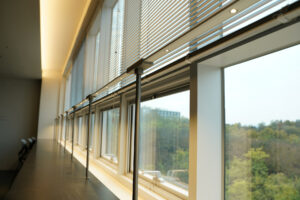 We are happy when our customers are satisfied with our products and are very proud of the statement from B2:
With TRACY® panel in black, it gives us even more possibilities to create lighting solutions to our clients. Now we can choose between Silver and Black when we design. It gives us room to be more creative and to find that optimal lighting solution that fit our clients need.
If you wish to see all the possibilities, you get with TRACY® Design please click here